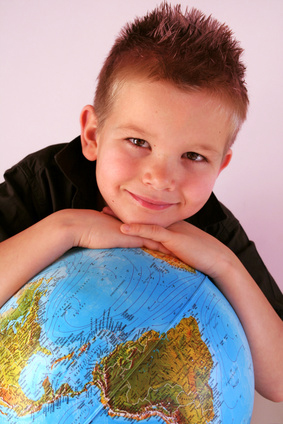 LinguaLinks classes for younger children are fun, engaging and play based. Kindergarteners, first and second grade students will learn to understand and communicate in the target language through play and theater all in the familiar and convenient setting of their own school.  Children of this age learn best by being actively engaged in fantasy and role play which is why each of our units will focus on a fairy tale with which children are already familiar such as "Goldilocks and the Three Bears", "Cinderella" and "The Little Mermaid".  At the end of the 10 weeks, kids will have fun acting out each of the fairy tales.   With class sizes limited to 8-12 children, we will be able to perform the skit multiple times so that each child will be able to play the role of his or her favorite character.
In the first unit, children will take on the fairy tale of "The Three Little Pigs".  They will learn the personalities of each of the pigs as well as their favorite things to do.  Students will construct houses to be used for shelter from the big bad wolf and then enjoy using those shelters in the final role play at the end of the 10 weeks. 
Children with a love of play and fantasy will be actively engaged in learning while in our class.  That fun and learning can then continue outside the classroom with our At Home resources.

Tuition cost:
Tuition varies by district due to the cost in rental fees. Please see the flyer that comes home with your child for more information or contact us.